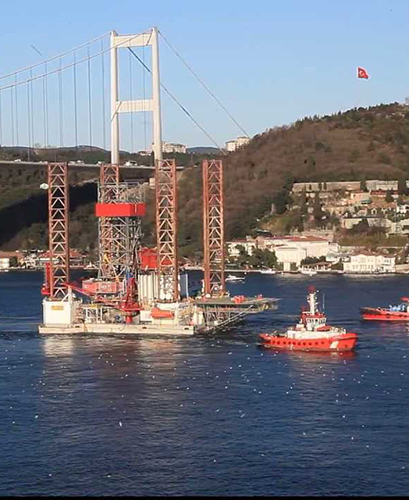 Ships need guide captains in waters they do not know. Even in some cases, even captains are not enough, and tugboats that require pushing or towing agency services are required. Considering the current situation in the Turkish Straits, Istanbul and the Dardanelles straits are among the most crowded sea traffic straits in the world.
In this context, necessary measures should be taken to ensure that they are kept safe and that the ships do not experience any loss of life and material during the journey. Also, the previously drawn ships should be very careful. There are many regulations and restrictions for these ships.
Tugboats are used for pushing and pulling vehicles to provide berthing, lifting and towing maneuvers of various sized ships. Tugboats are also used to tow scrapped boats or ships, non-motor boats, platforms, and other floating structures from one place to another. Tugboats are separated from other vehicles by their engine horsepower and traction forces according to the characteristics they are constructed. The boats are equipped with high maneuverability, a durable structure, a center of gravity to prevent the capsule from being damaged, a crane, and a vessel that will serve the ship from its head.
Transbosphor towing agency is the biggest towing agency at Turkish Straits. Almost 80 percent of the towing services are carried out by the Transbosphor towing agency. A very professional team and equipment are needed in this field. As Transbosphor, we provide fast and accurate service to your needs.