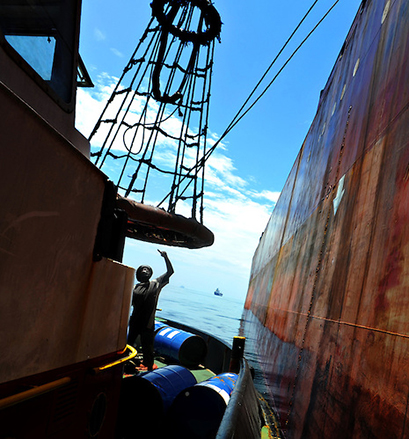 TransBosphor Ship Repair
The technological developments in the world and the intense competition experienced in recent years have significantly affected the development of the ship repair industry. As a result of advanced technological developments, the structure and capacity of the vessels have increased, and multi-functional ships have been started to be produced. It is an essential advantage for the shipbuilding sector that large quantities of cargo are transported at once and safely. As a result, 75% of the world trade is carried out by the sea.
There are 71 active shipyards, including shipbuilding, yacht construction and maintenance repair shipyards in Turkey. Apart from these, shipbuilding and maintenance repair activities are carried out under the name of Boat Building in the enterprises which have coastal strip smaller than 50 meters in various provinces, especially in Tuzla Shipyards Region. Also, there are 54 shipyards in our country.
TransBosphor provides assistance and service at the point of ship repair services.
The services we offer as Trans Bosphor include grit blasting, hydro-blasting, painting, repair and renewal of hull steel, main and auxiliary engine revisions, pump and valve maintenance.
We complete more than six dry pond projects in containers of all sizes and types.
We have the most qualified team managed by a hydraulic engineer who works for the maintenance of hydraulic equipment and related systems.
Our experienced team provides the necessary equipment on board during the journey.
TransBosphor can provide the necessary conditions for electrical works on transport ships.